Additionals;
Howdy,
I`ve set this page up for other collectors/fans to send in items for display, this can be photos of items in their collections or photos of the band live or at meet & greets, i hope everyone enjoys this :)

PLEASE NOTE; These are pictures not available ANYWHERE else on the net so don`t steal them!!
---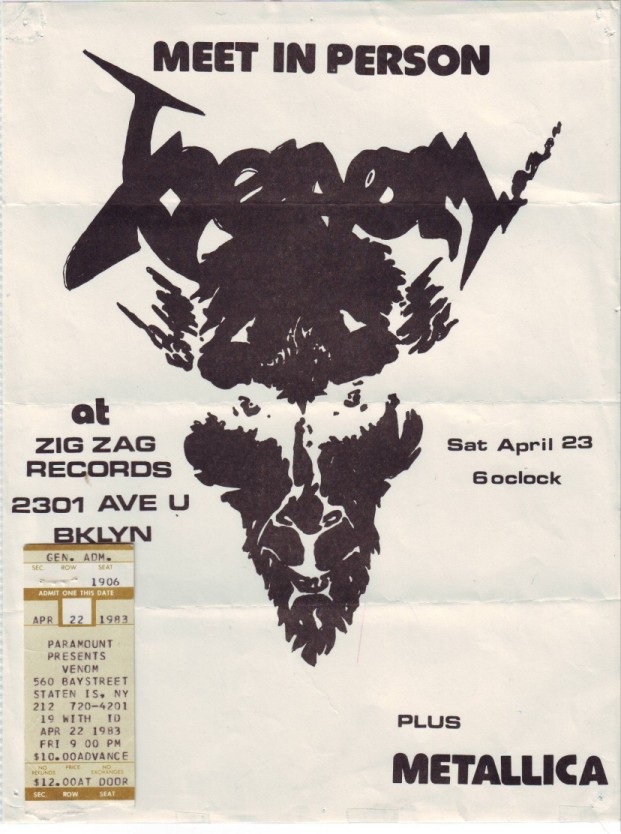 1983 poster for 23/05/83 signing session & ticket for 22/05/83 show with venom, from the collection of Herve
---

original `Kill `Em All` acetate set, dated 23/06/83, from the collection of Jeff in the states
this is the original set that megaforce pressings of Kill `Em All was mastered from


---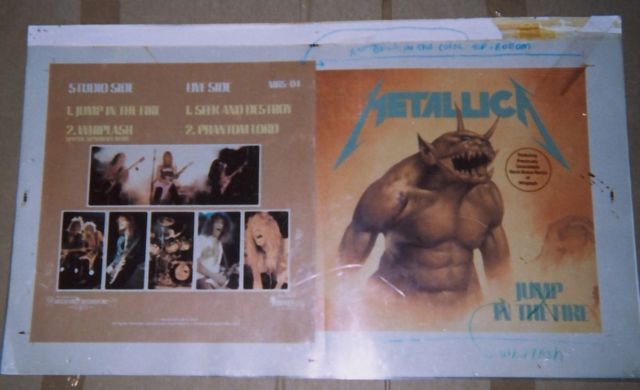 original megaforce 1983 proof artwork for whiplash on four seperate color seperations, scan stolen from ebay
NOTES; this has the jump in the fire artwork on the front which was changed to a live photo instead
---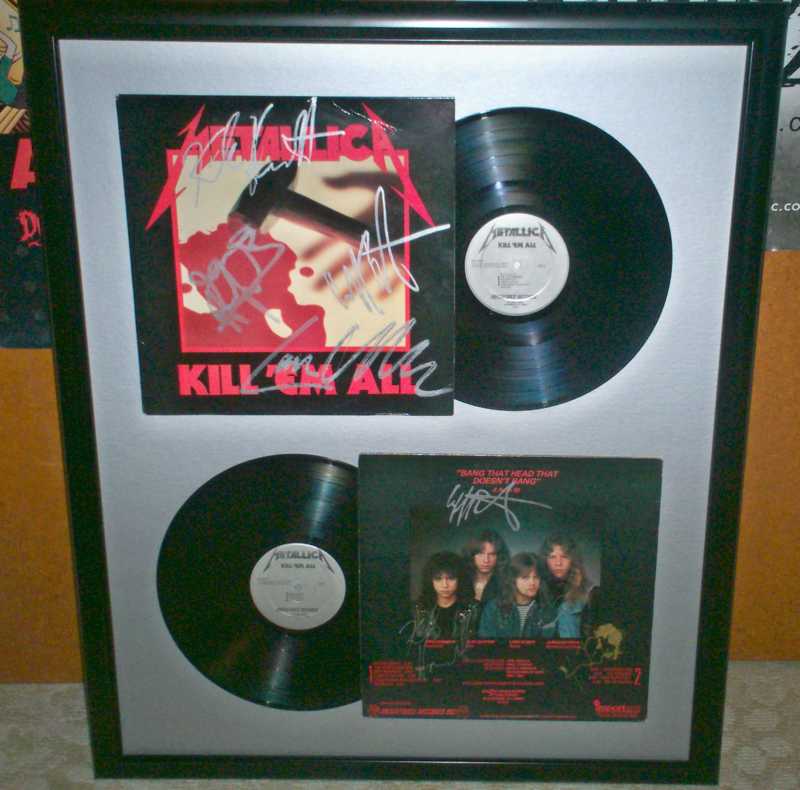 signed megaforce Kill `Em All`s from `83 & `84 sessions, from the collection of Garret in the states
---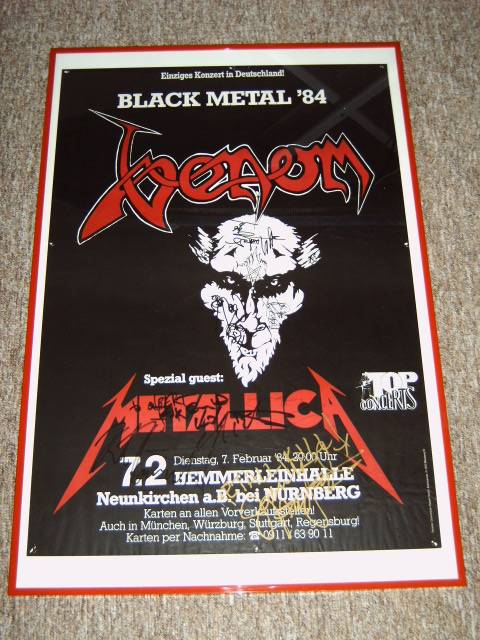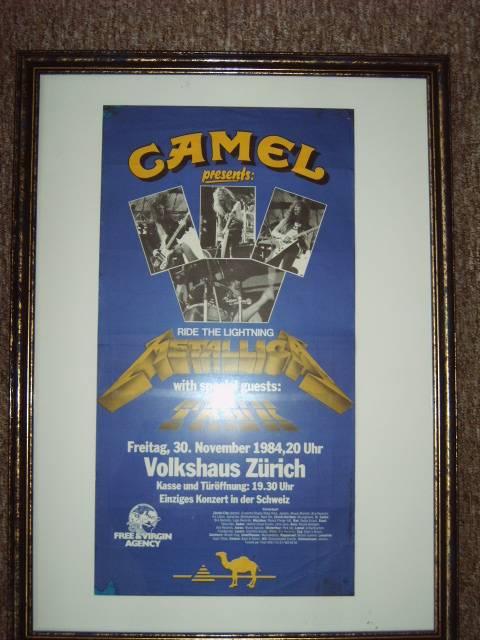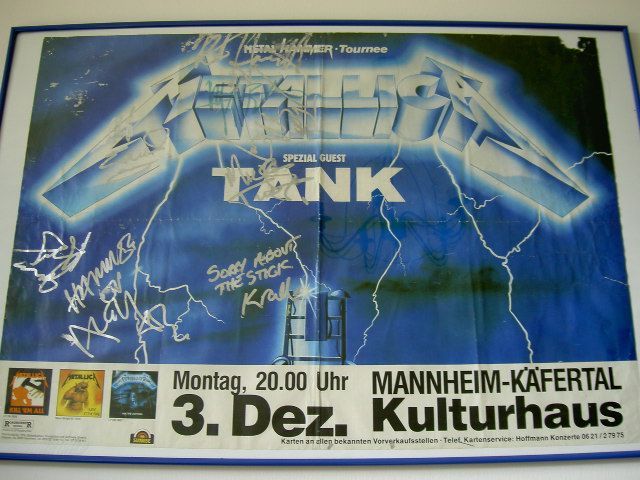 poster for venom/metallica 07/02/1984, 30/11/1984, 03/12/1984 & 01-09/12/1984, from the collection of Chris
---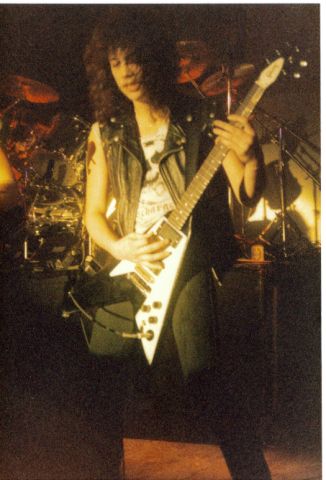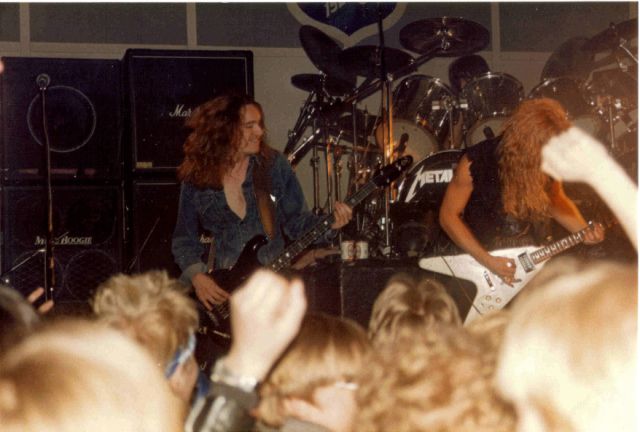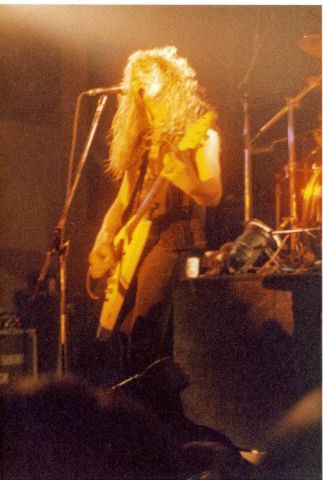 Photos by Jari, live in europe on the November/December 1984 tour!!
Classic Kirk - Cliff smiling - James & Cliff raging - James grimacing - Cliff blurred raging - Kirk solo - the venue (looks like a school sports hall) - James & fans - James & Kirk w/ flying `v`s - James - Kirk concentrating
---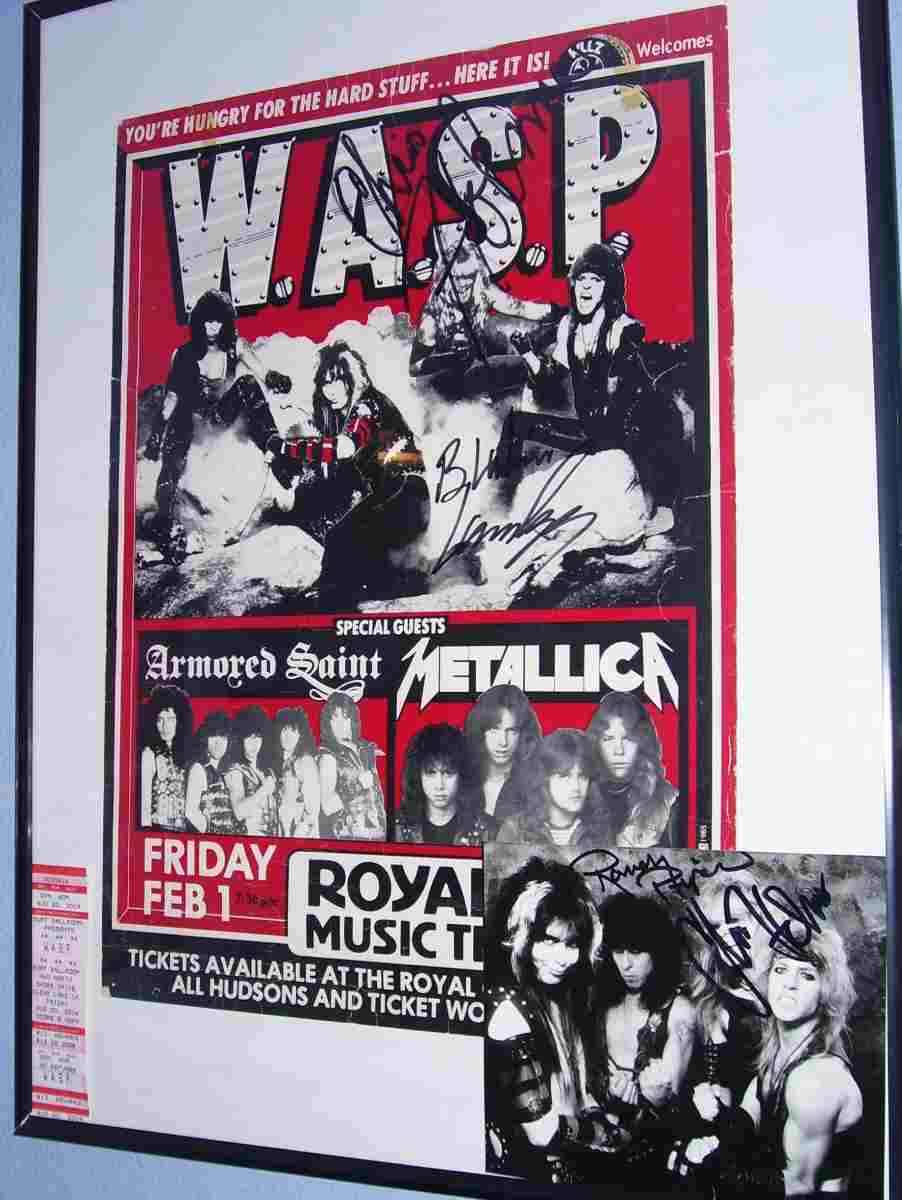 1985 poster & ticket for 01/02/85 show with WASP & armoured saint, signed by WASP, from the collection of Dave
---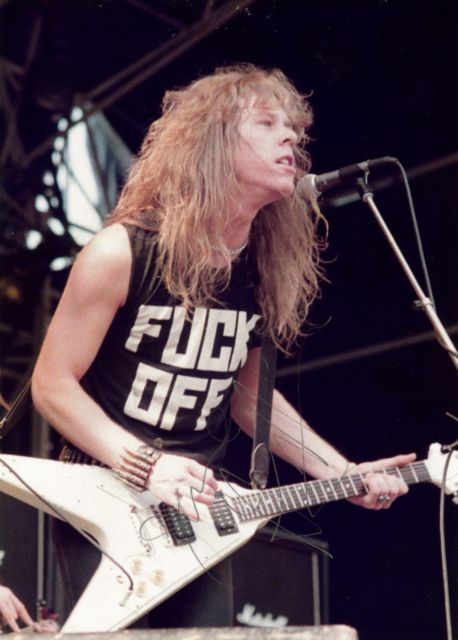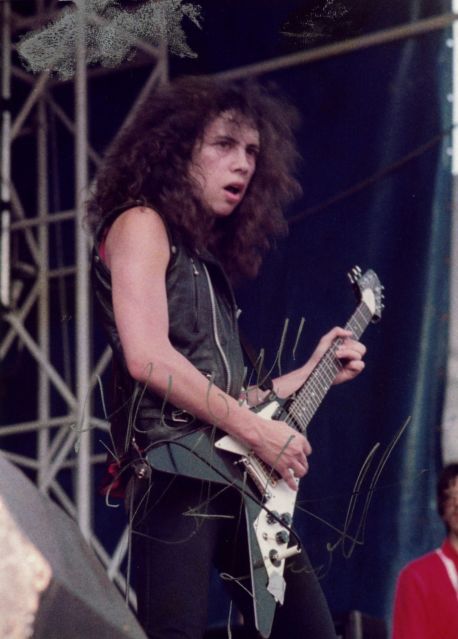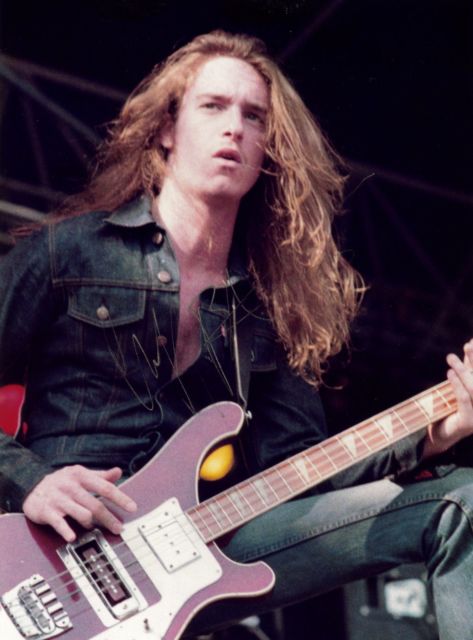 James & Kirk & Cliff signed photos from Holland in `85 - from the collection of Alex


---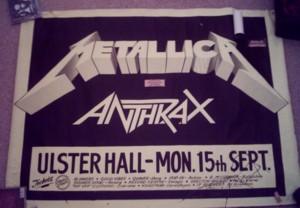 ireland 15/09/86 poster, from Deeznuts


---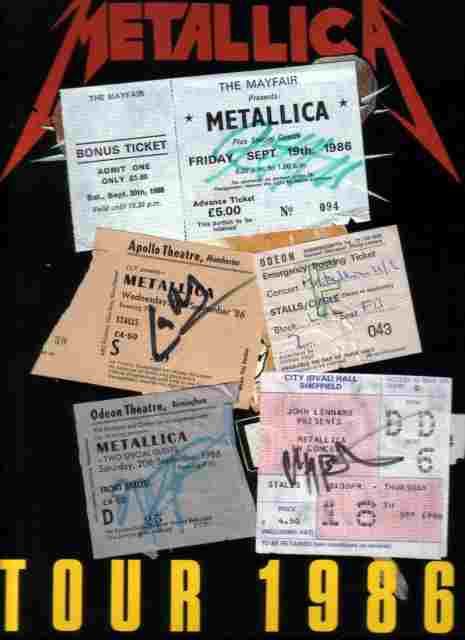 1986 `damage inc.` tour book with 5 uk tickets, includes all band signatures, from the collection of Nick


---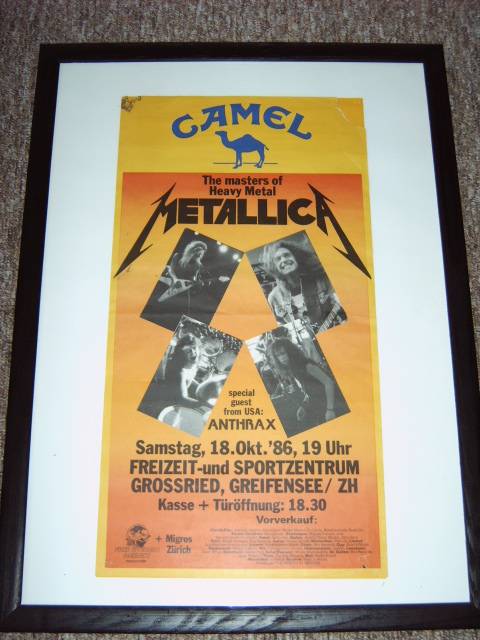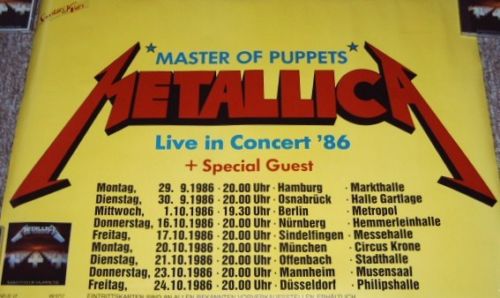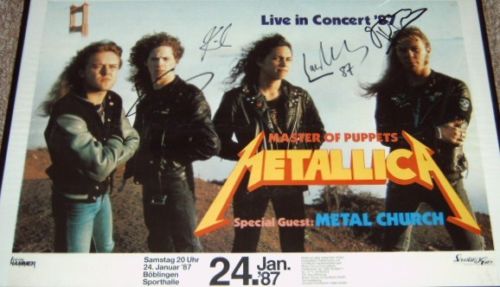 Promo posters from the collection of Chris

18/10/86 cancelled - Sept / Oct cancelled - 24/01/87


---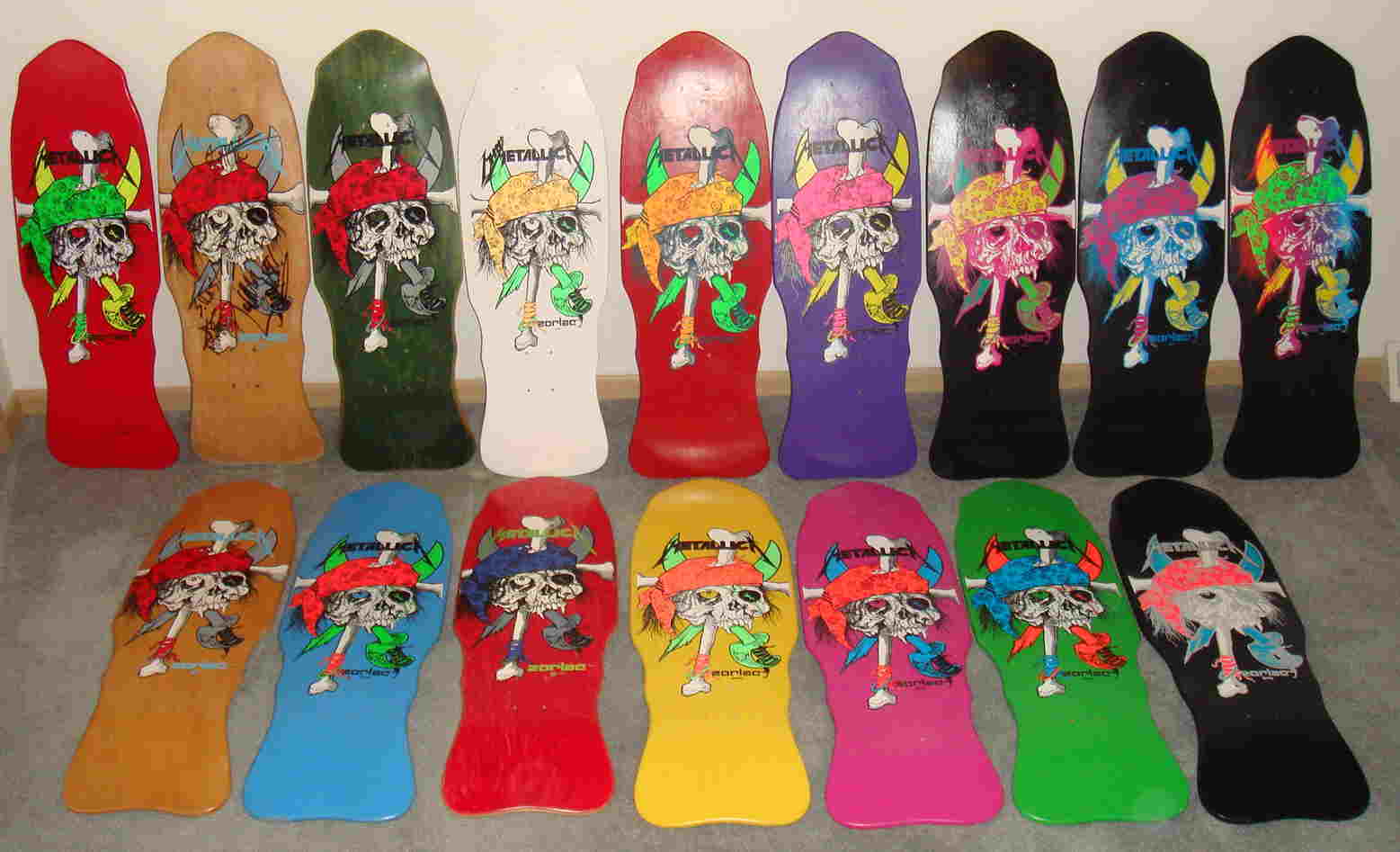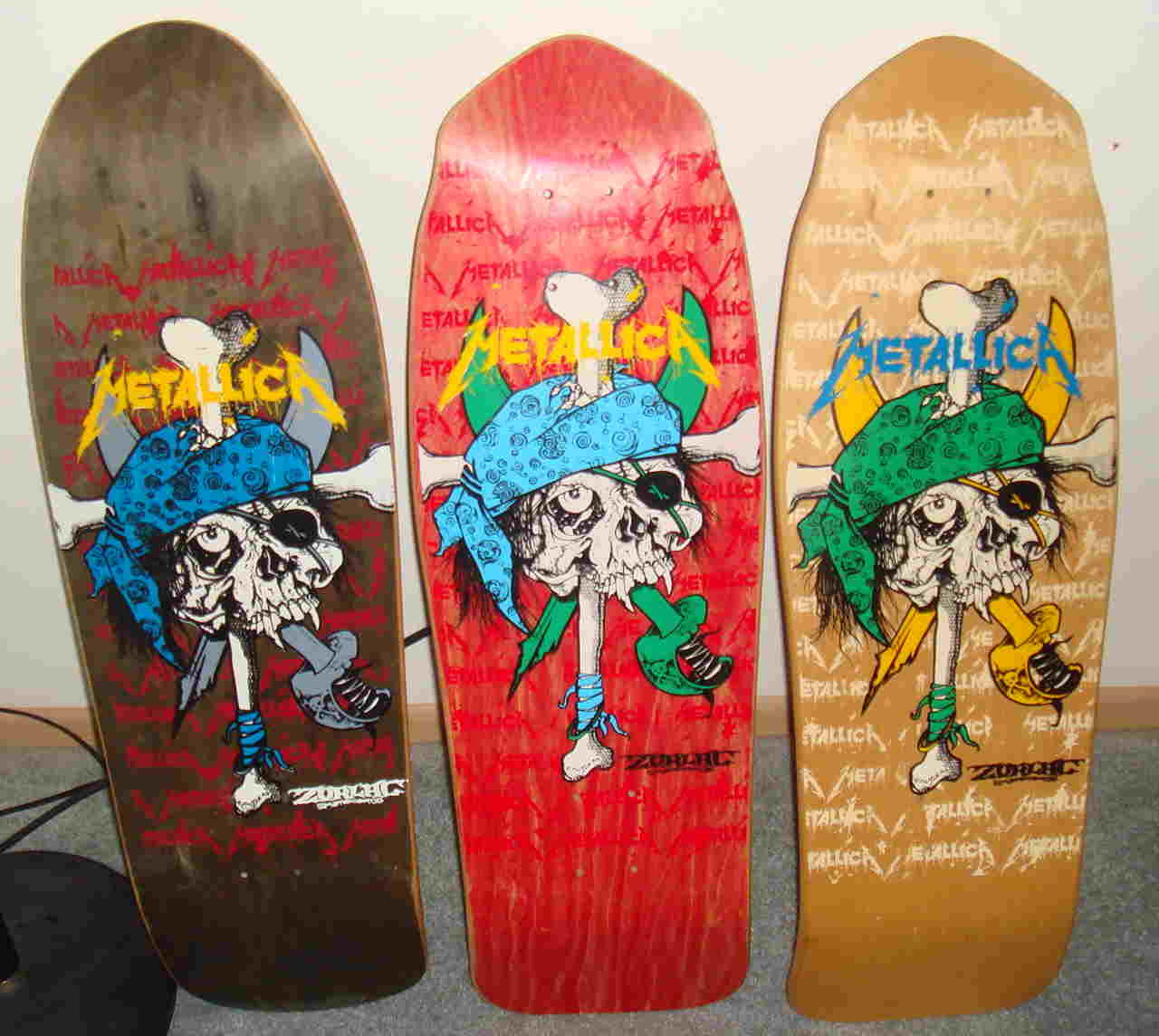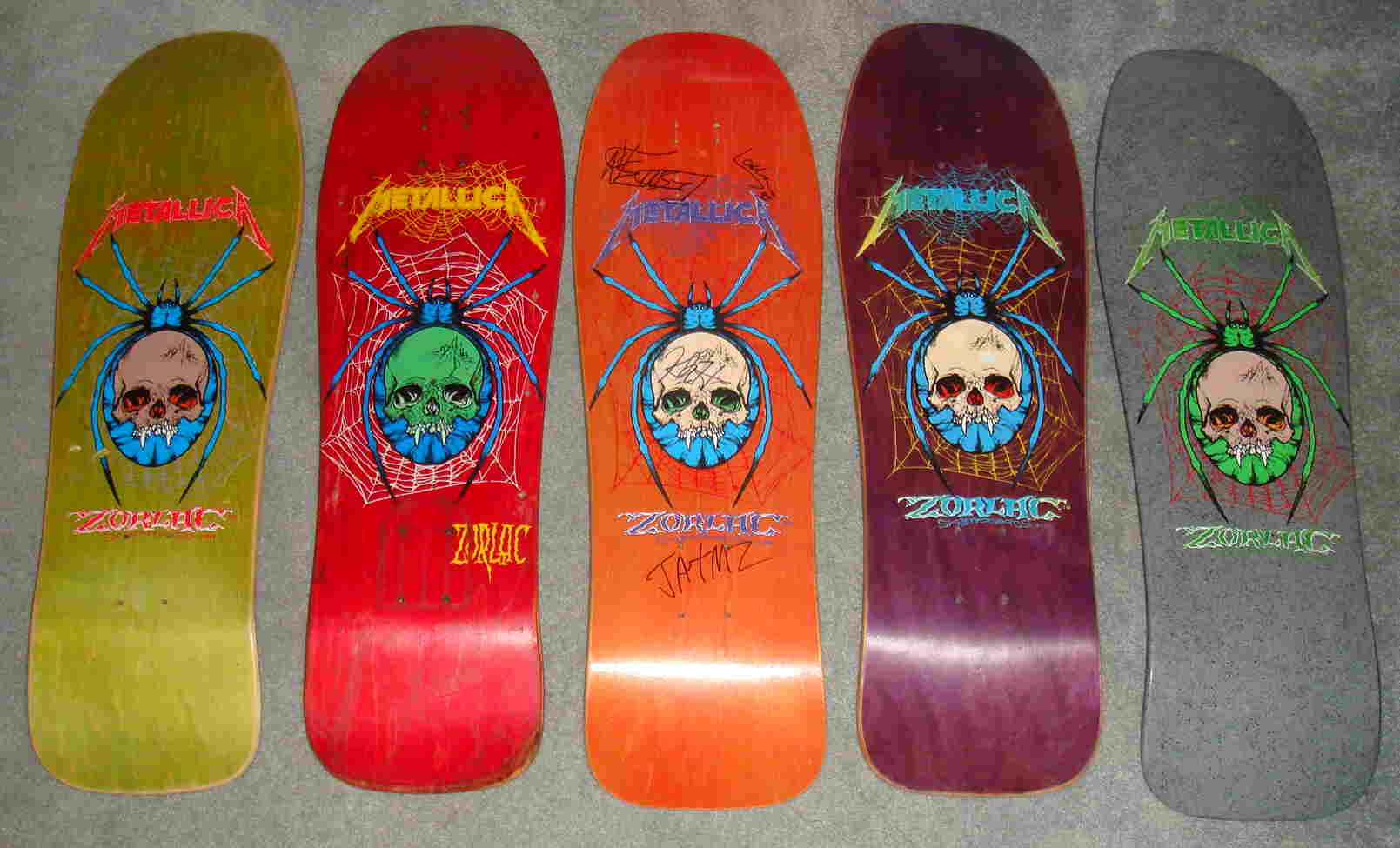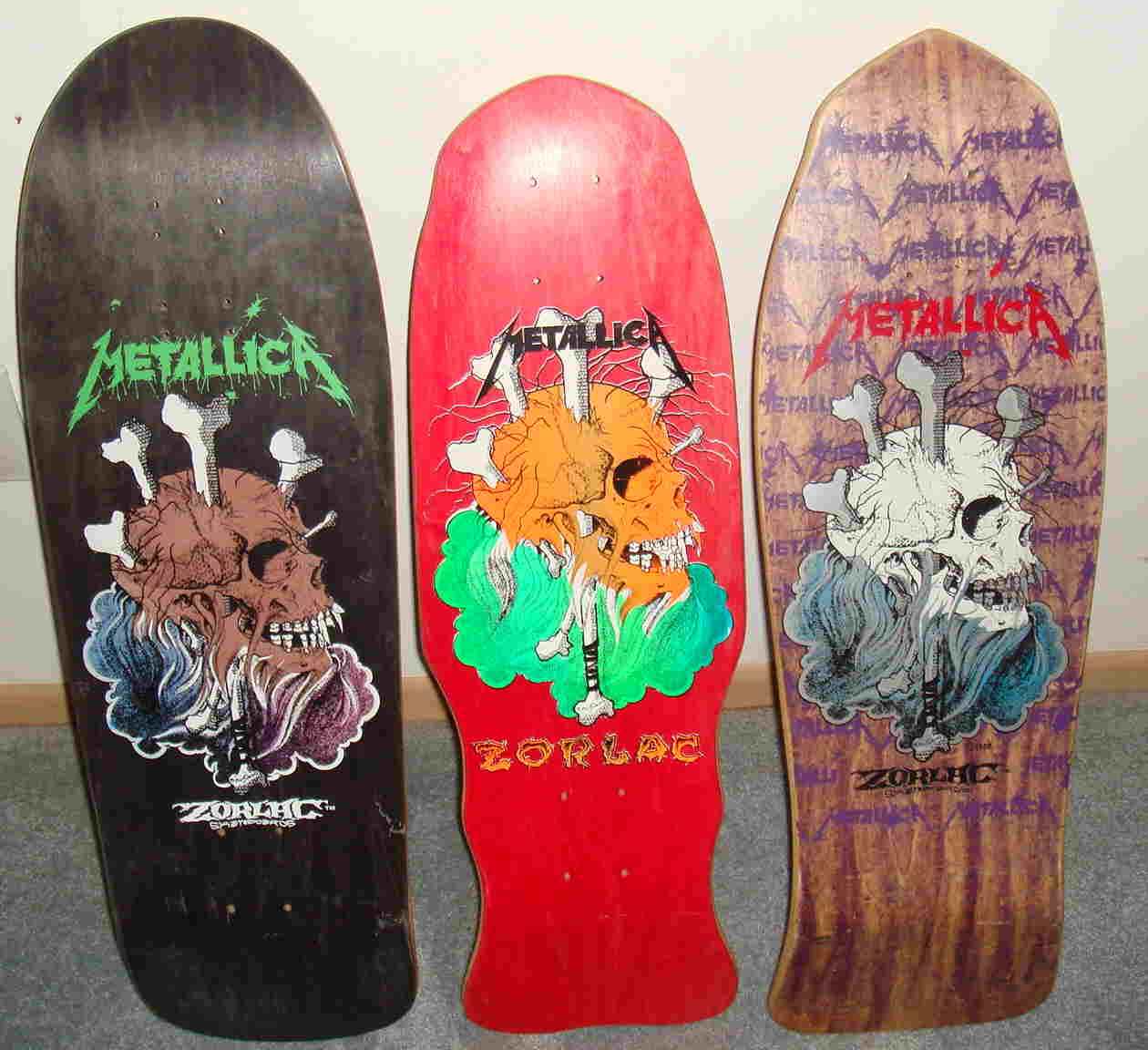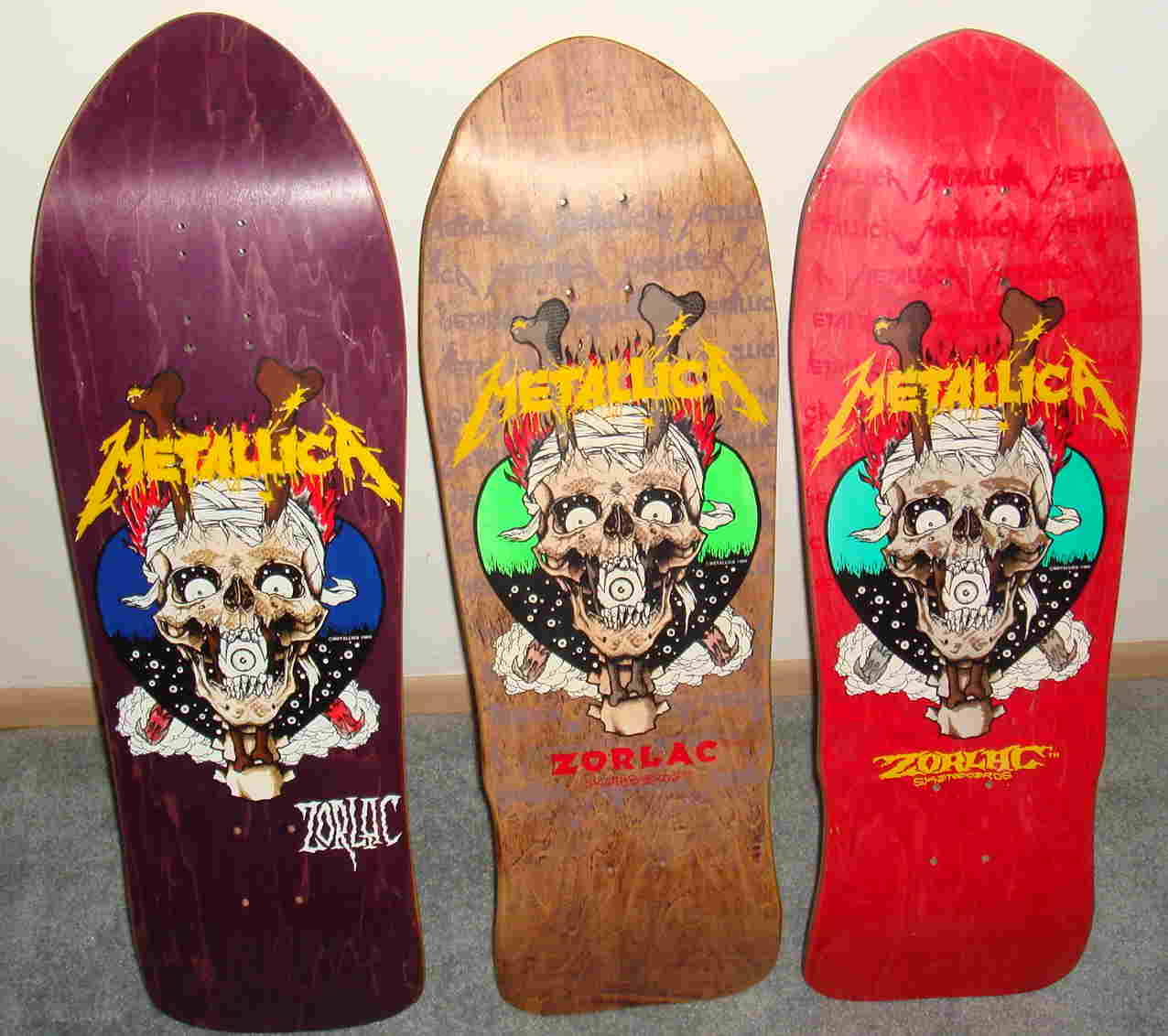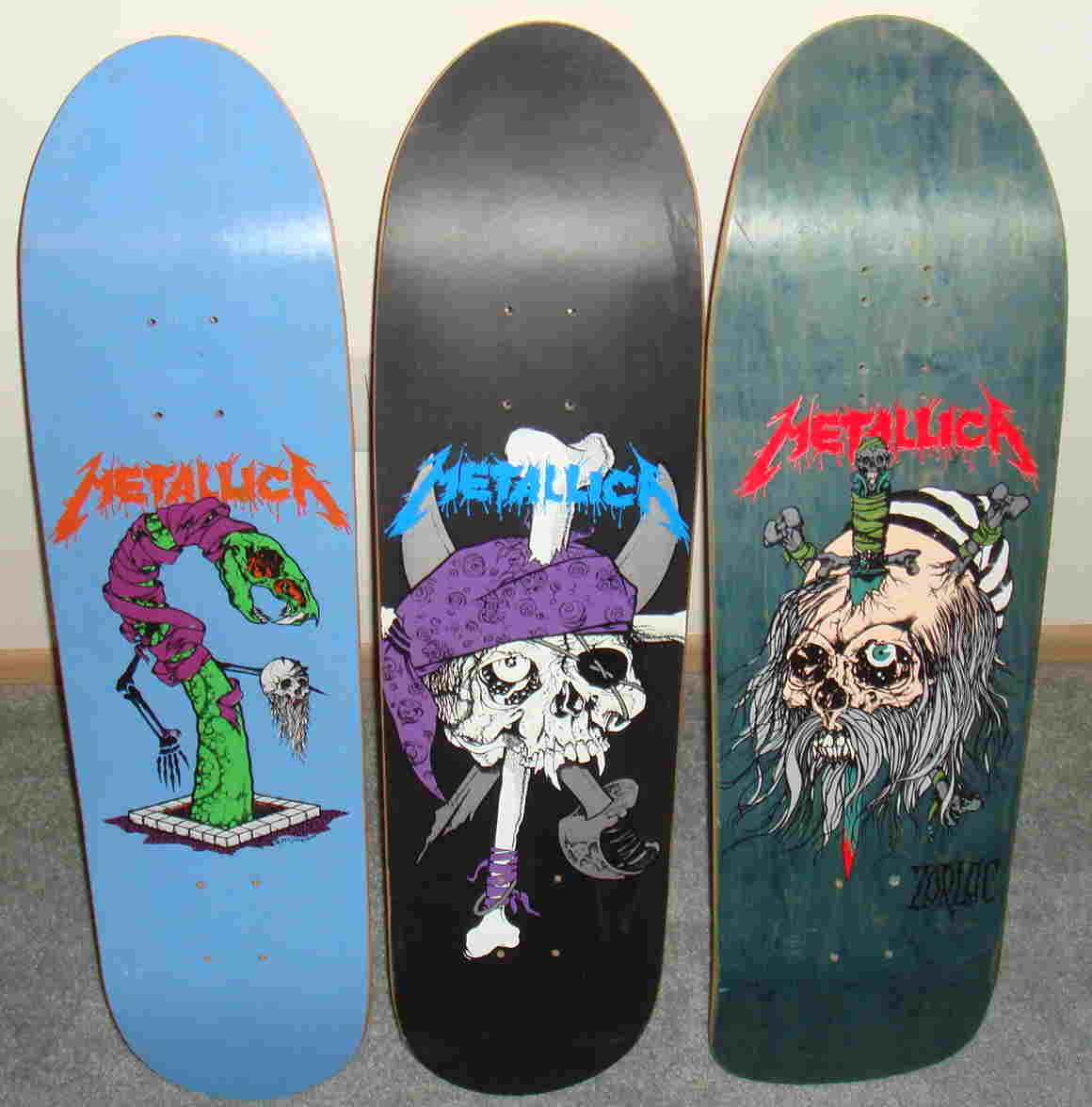 Metallica / Zorlac `pirate 1` boards, 1986/7 - Metallica / Zorlac `pirate 1` boards 1988 - Metallica / Zorlac `spider` boards 1988 - Metallica / Zorlac `skull & bones` boards 1988 - Metallica / Zorlac `mega metallica` boards 1988 - Metallica / Zorlac asst boards - from the collection of Usa Collector


---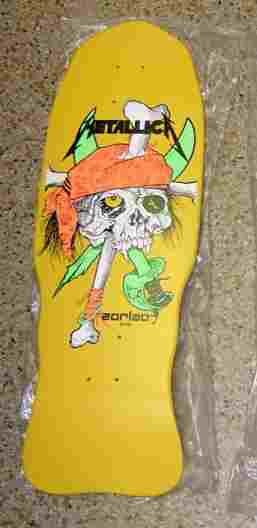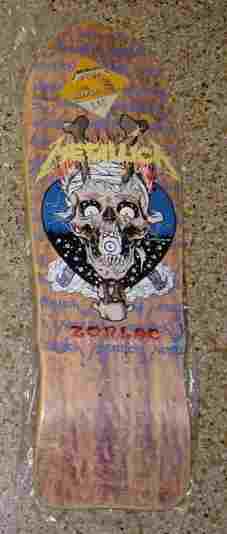 Metallica / Zorlac skateboard, 1987 & Metallica / Zorlac skateboard 1989 - from the collection of Tex


---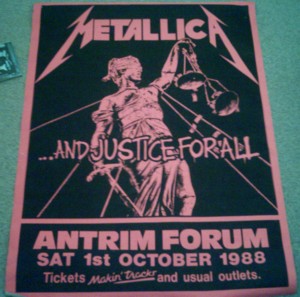 ireland 01/10/88 poster, from Deeznuts
---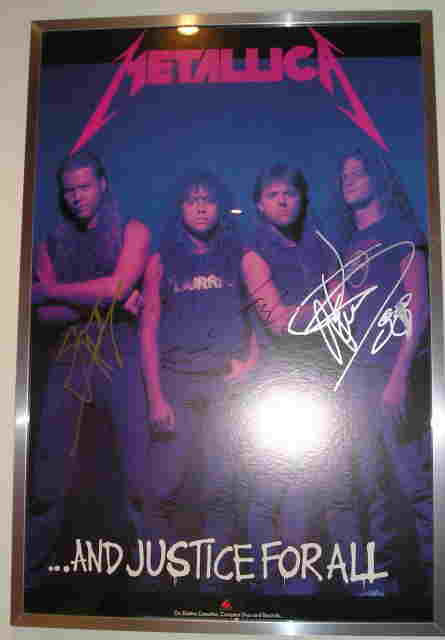 ...And Justice For All elektra promo poster, fully signed in `88 - from the collection of Anthony


---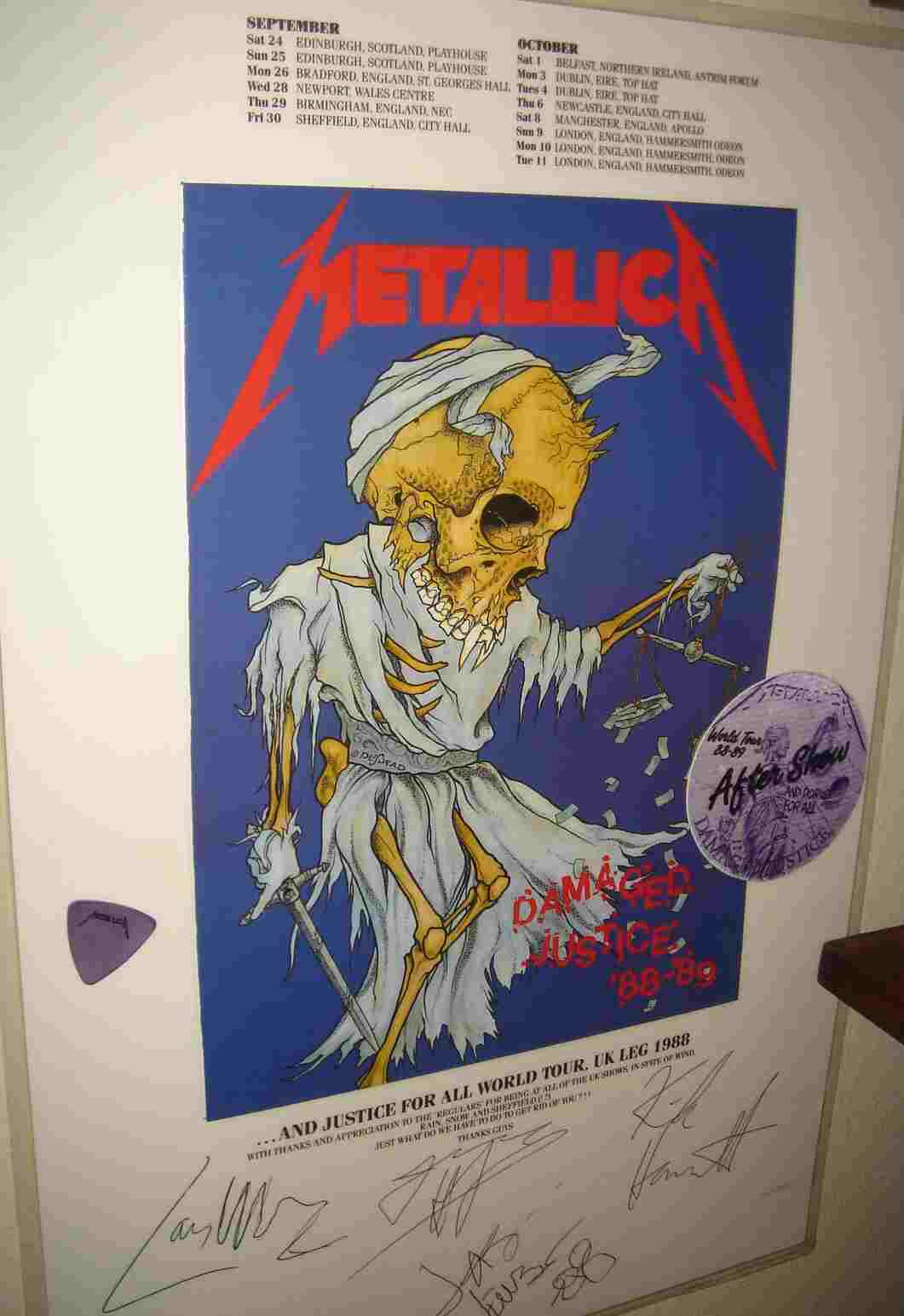 ...And Justice For All vertigo laminate, fully signed in `88 - from the collection of Simon, these were given out to aprox 20 fans who followed the `88 uk tour


---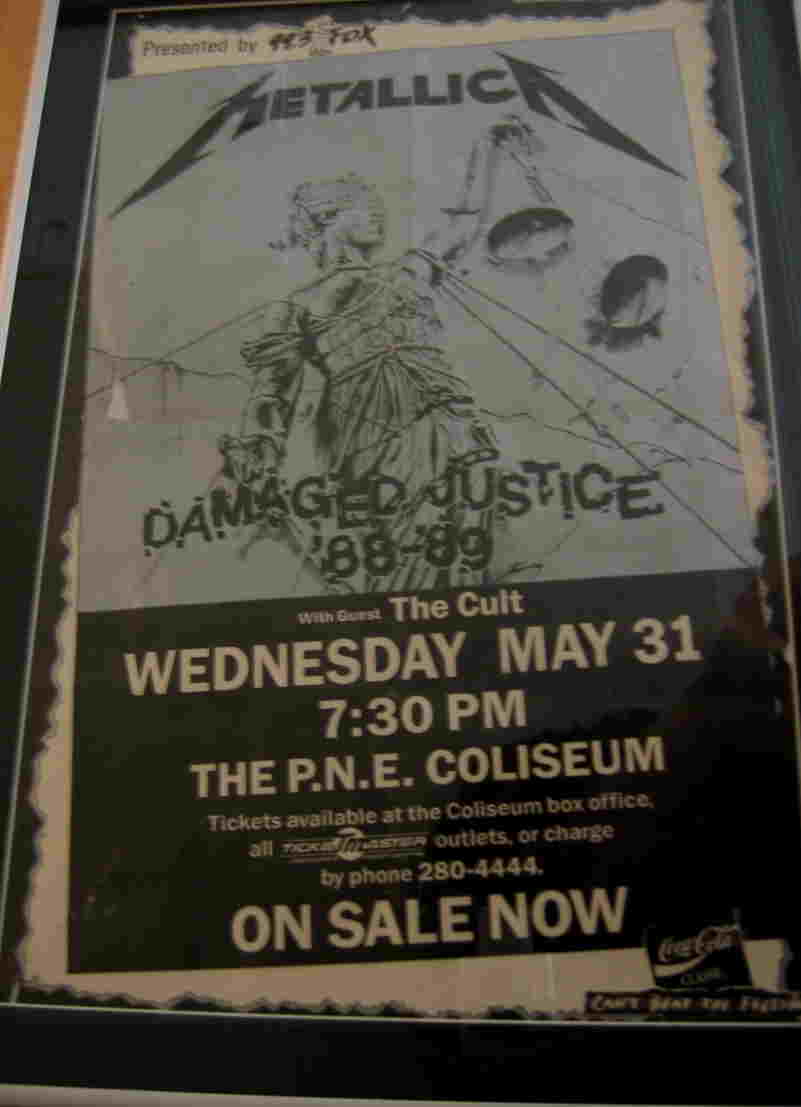 ...And Justice tour poster, 31/05/89 - from the collection of Terry in Canada


---


Metallica / Zorlac decks, circa 1989 - from the collection of Patric


---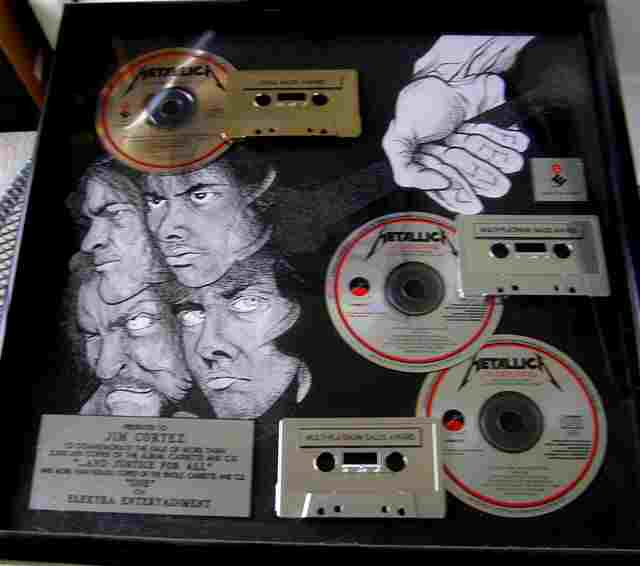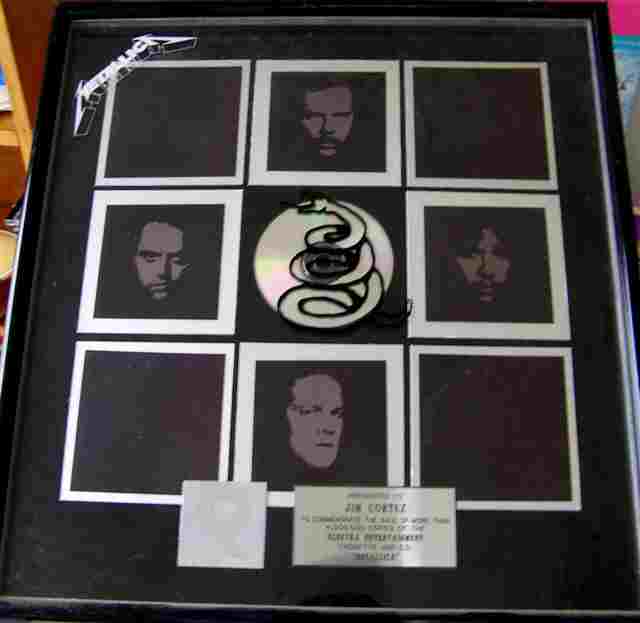 `...And Justice For All` & `Metallica` platinum awards - from the collection of Jim


---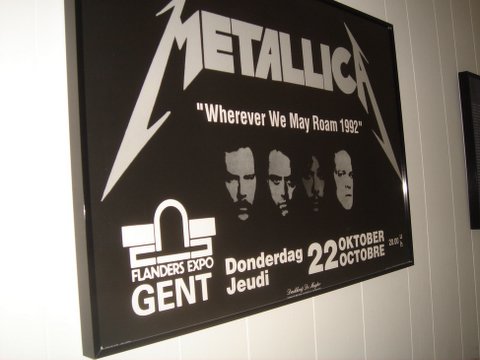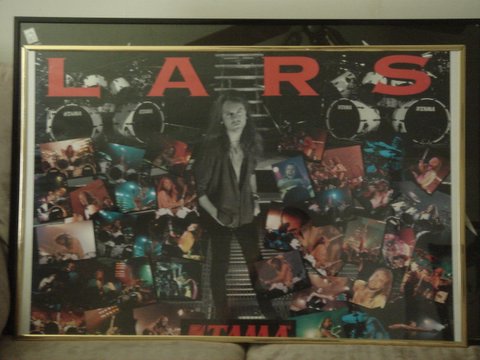 Black album tour poster Belgium 22/10/92 & `tama` promo poster from usa `91/`92 - from the collection of Adam in the states


---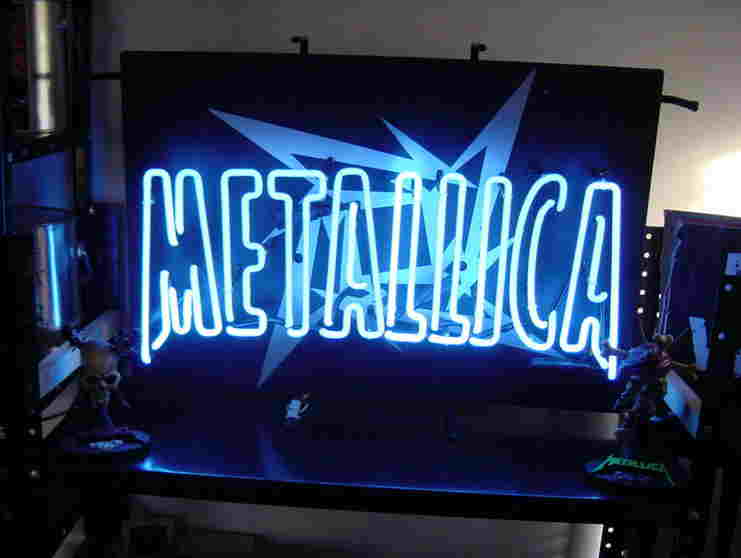 promo promo neon light for the load album, used for instore display, from the collection of Matthijs in Holland


---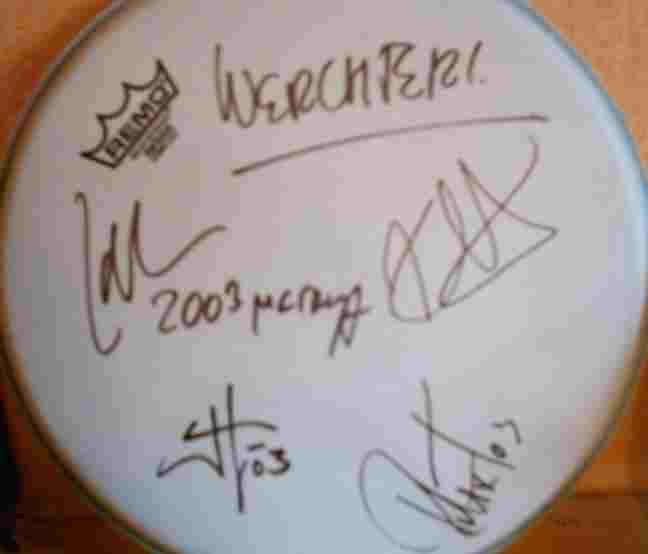 Drumskin signed in Belgium in 2003 from the collection of Les in Belgium


---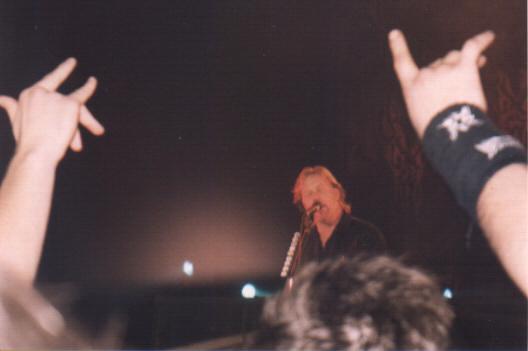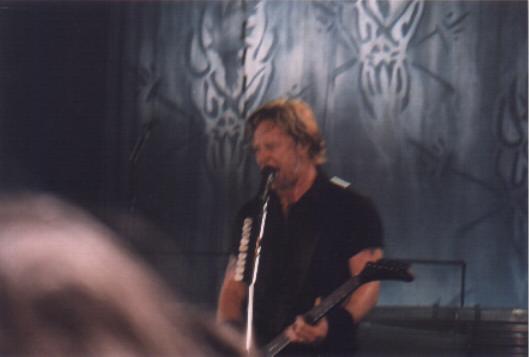 Photos from Bologna, 11 december 2003, taken by Lorenzo!

James 1 - James 2


---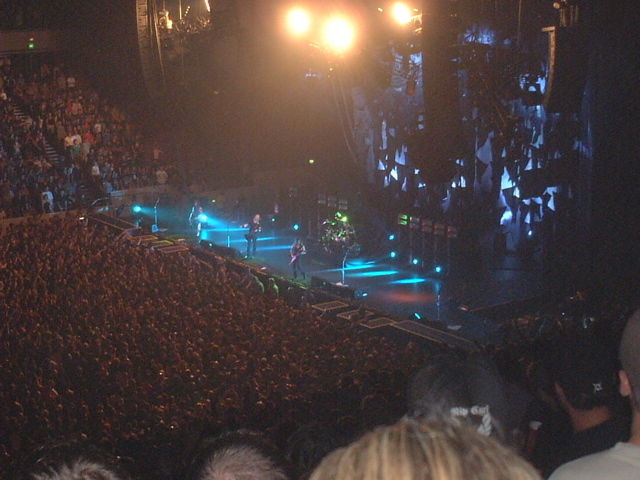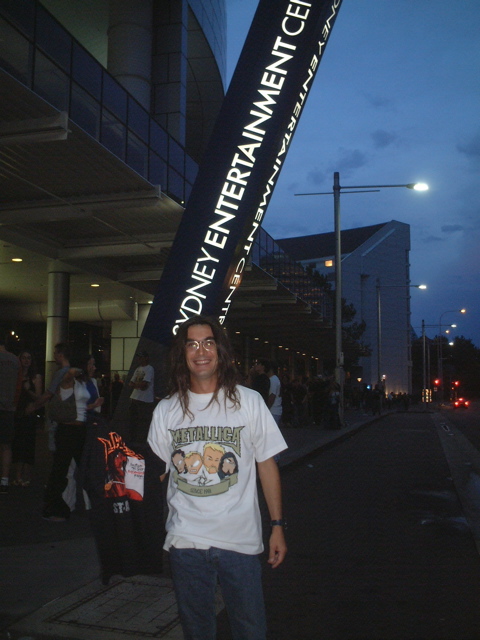 Photos from Australia, 24/01/2004, from the collection of Jeankri!

Stage shot - Outside the venue


---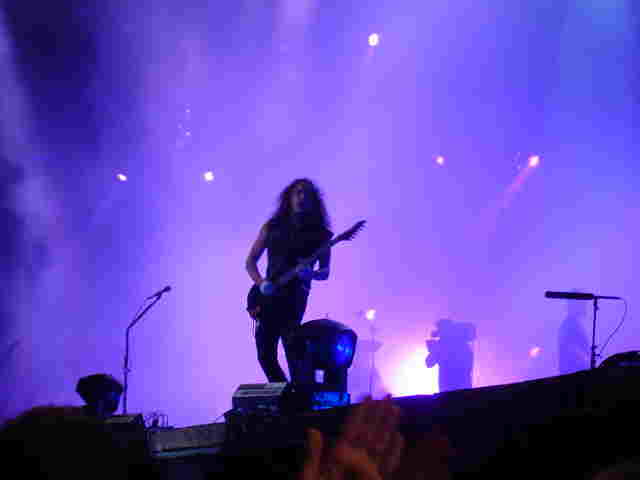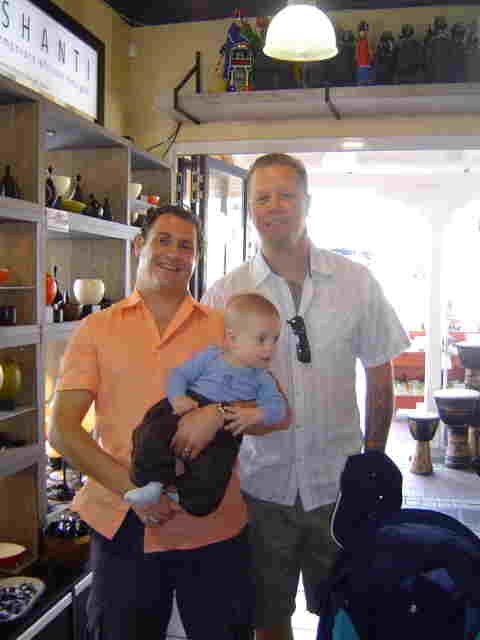 Photos from Cape Town, South Africa 25 march 2006, Taken by Tiago!!

Meet & Greet pass - Tiago w/ James - w/ Robert - w/ Lars - w/ Kirk - Awesome live shot of Kirk!!! - James - Lars - at the airport w/ James - airport again - Signed stuff


---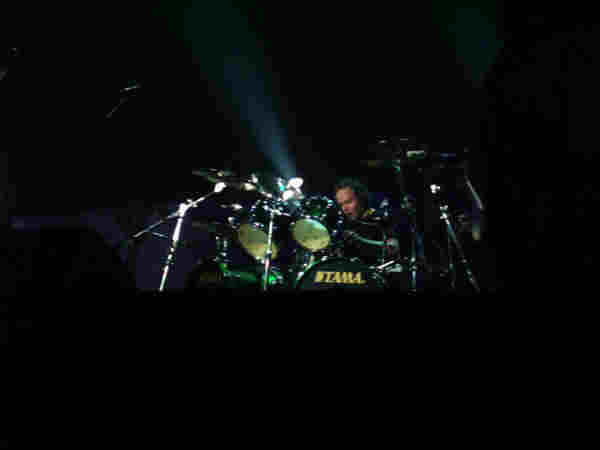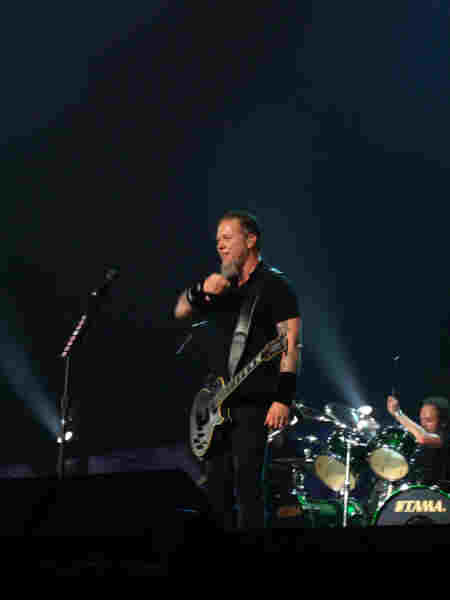 Photos from The Netherlands 08 june 2006, taken by Stuart!;
stage set up - Kirk - Lars - James - Kirk - James - James - Kirk - Robert - Kirk - James/Kirk - Robert - Robert - Robert - stage - Lars - James


---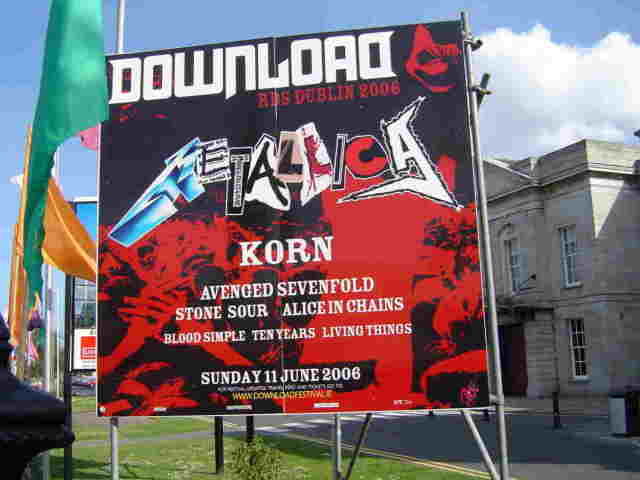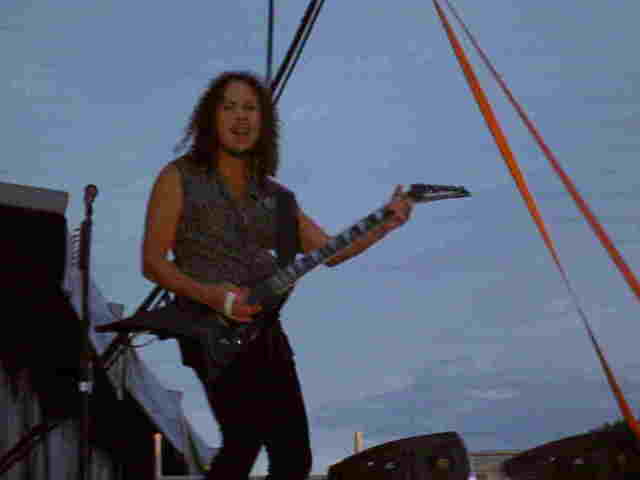 Photos from Dublin 11 june 2006, taken by Tiago! (again);

venue - `korn` notice - Tiago w/ `james` - Robert- Kirk - the real James


---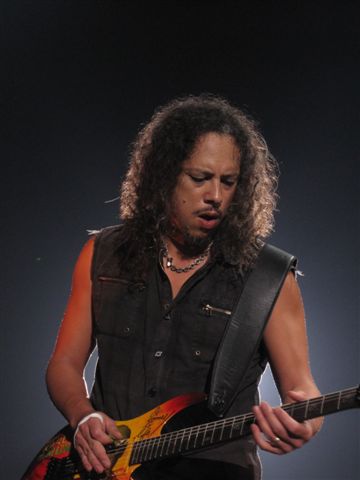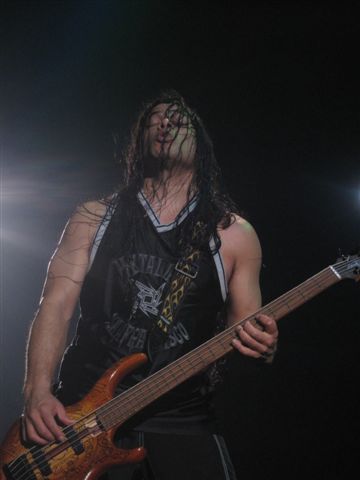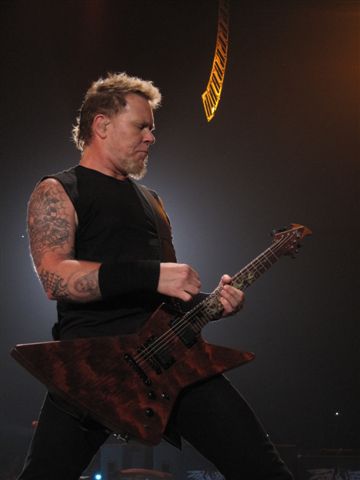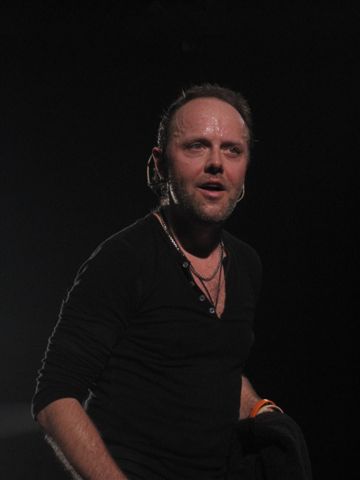 Photos from Sheffield 2009, taken by Gary;

Kirk - Rob- James - Lars


---
back to main page

END